GB Railfreight agrees new locomotive maintenance deal with DB Cargo UK
GB Railfreight (GBRf) has announced a new three-year deal with DB Cargo UK to undertake the maintenance of 10 Class 60 locomotives, as well as providing technical in-field support.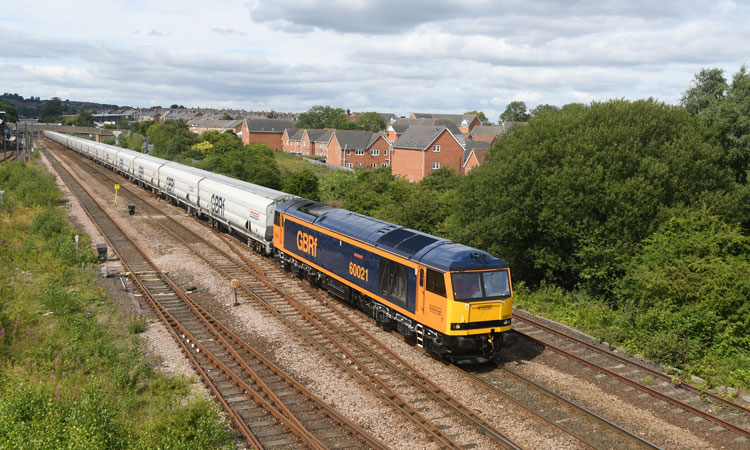 Credit: Ken Short
The agreement will mean GBRf's engineering team will work closely with DB Cargo UK to drive locomotive performance and provide professional engineering support. The focus of the contract will be undertaking regular maintenance in line with contracted KPIs whilst driving reliability improvements.
The Class 60 locomotives which have entered service will allow heavier and longer trains to run, bringing huge environmental benefits as longer trains are more efficient. The main duties of the locomotives will be hauling biomass to power stations.
This announcement demonstrates a willingness of the rail freight sector to continue investing and working together through this difficult time in light of the COVID-19 crisis.
John Smith, Managing Director of GBRf, said: "I am thrilled to be unveiling this new partnership with DB Cargo UK. At this time of economic uncertainty, it is important for the rail freight sector to work together to deliver investment to support its growth. Most importantly, the economic recovery needs to be green and sustainable and by maintaining these locos we will ensure fewer carbon emissions in the long run. I am pleased that rail freight is playing its part in the economic recovery driven by environmentally sustainable investment."
Hans-Georg Werner, CEO at DB Cargo UK, said: "We are delighted to be working in partnership with our colleagues at GB Railfreight providing high quality maintenance services for their Class 60 locomotives. At DB Cargo UK we pride ourselves on the quality of our engineering, with our key focus being on cost-effective locomotive availability and reliability."