Heathrow Express joins the Hidden Disabilities Sunflower Scheme
Following a survey of 2,000 adults, which found that 41 per cent have a disability with no physical signs, Heathrow Express joined the Sunflower lanyard scheme to recognise and boost hidden disability support.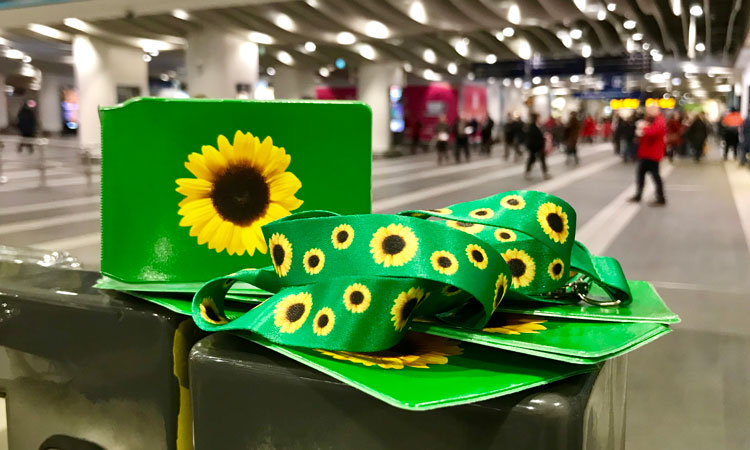 Heathrow Express – which provides the fastest route between London Paddington and Heathrow – has joined the Hidden Disabilities Sunflower Scheme in order to recognise and boost support for customers with a hidden disability.
Customers travelling on Heathrow Express services can now request a Hidden Disabilities Lanyard from any Heathrow Express colleague when they travel on the trains, as wearing the Sunflower lanyard alleviates the pressure from the passenger by providing a discreet indication that they may need additional support, help or a little more time. Heathrow Express colleagues have all been trained to assist those passengers. 
Following launching the scheme on its service in the autumn of 2020, Heathrow Express conducted additional research on the experience of those with hidden disabilities. The results of this survey with One Poll were released in December 2020 and found that four in 10 adults with a hidden disability have been verbally abused as a direct result of their condition.
Researchers, who polled 2,000 adults, also found that 41 per cent have a disability with no physical signs – including learning difficulties, hearing or visual impairments or mental health conditions. But a quarter of those with blue badges have been called out for parking in a disabled space because they don't 'look disabled.' Additionally, 22 per cent have been asked to prove that they are 'really' disabled, while 42 per cent have felt judged due to their condition.
The study also found that around three in 10 adults don't tend to consider the potential needs of other members of the public when going about their day-to-day lives, and 23 per cent don't always take into account that others may not find some tasks as easy as they might. Further to this, almost a fifth of everyone polled admitted that they weren't familiar with the term 'hidden disability.'
With this in mind, 77 per cent think more needs to be done to make the wider public more aware, although 54 per cent do think that public understanding of hidden disabilities has improved in recent years. But one area which may need particular attention is public services, where 72 per cent believe that they should do more to support people with a hidden disability.
In fact, the Heathrow Express study found that more than a third of those with a hidden disability don't consider trains to be an accessible method of transport. As such, 52 per cent with a hidden condition said that they'd be interested in utilising an initiative such as the sunflower scheme. They also revealed that some of the biggest obstacles they face include speaking to strangers (17 per cent), dealing with confrontation (21 per cent) and having to process lots of information at once (16 per cent).
Steven Garside of Heathrow Express said: "Living with these conditions makes everyday activities especially hard and affect people in different ways. But because hidden disabilities aren't visible, it's difficult for others to recognise or acknowledge the challenges faced by those affected. Wearing the Sunflower lanyard discreetly indicates to others that those with a hidden disability may need additional support, help or a little more time."