Southeastern reaches fleet upgrade milestone
The 56th upgraded Southeastern train has rolled out of the depot, marking the halfway point of the operator's £10 million fleet upgrade project.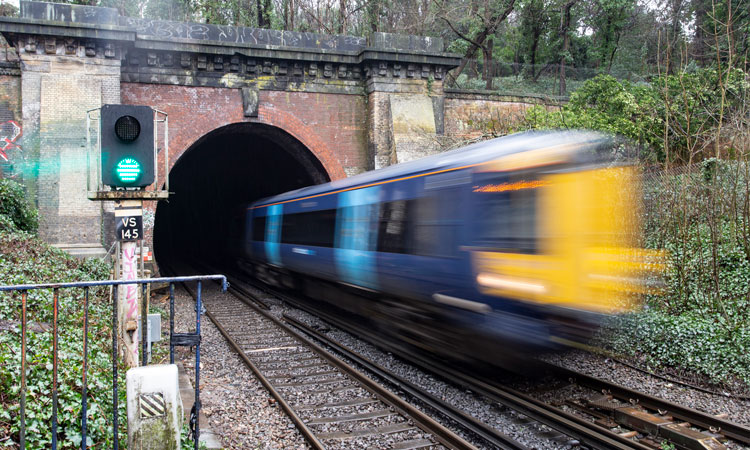 The halfway point of a £10 million upgrade to Southeastern's mainline train fleet has been marked as the 56th train rolls out of the depot.
All 112 of the Class 375 'Electrostar' train fleet, which operates on Southeastern's routes serving Kent, East Sussex and mainline London stations, are receiving at-seat power sockets, including USB points, new LED lighting and energy metering, which means that the railway only pays for the power it uses.
Compared to incandescent/flourescent lights, LED lights use 75-80% less energy to produce the same amount of light. They use significantly less energy to produce the same amount of light, reducing the demand for electricity and helping to lower greenhouse gas (GHG) emissions associated with lighting.
The at-seat power sockets provide commuters and leisure passengers alike with the ability to work or browse on the move, without worrying about running down the battery on their device.
Enhancing the journey experience
Mark Johnson, Southeastern's Engineering Director, said: "The steady progress being made by our engineering team on the improvements to our 'Electrostar' trains means that customers are now more likely than not to be travelling on an upgraded train. This will enhance the journey experience on our mainline routes connecting London with Kent and East Sussex.
"There are cost benefits too as the new LED lighting has a longer lifespan and the electricity meters we are fitting contribute to our energy efficiency."
Paul Sutherland, Client Services Director, Eversholt Rail, said: "We are delighted to continue to support Southeastern by investing in improving our Class 375 fleet. The Class 375 programme is one of several being carried out across Southeastern's fleets that will improve the passenger experience and drive down costs for the railway."
Two trains per week are being upgraded, with a team of 10 based at Southeastern's Ashford Train Maintenance Centre on a five shift turnaround, working days and nights.
While the work is extensive, with much of the train interior needing to be removed to gain access to fit the new electrical connections, full testing takes place before each train is refitted to ensure that the new connections work as they should.