Rail passenger satisfaction reaches joint record levels
Train passenger satisfaction rose to joint record levels in the spring this year, according to a recent independent survey.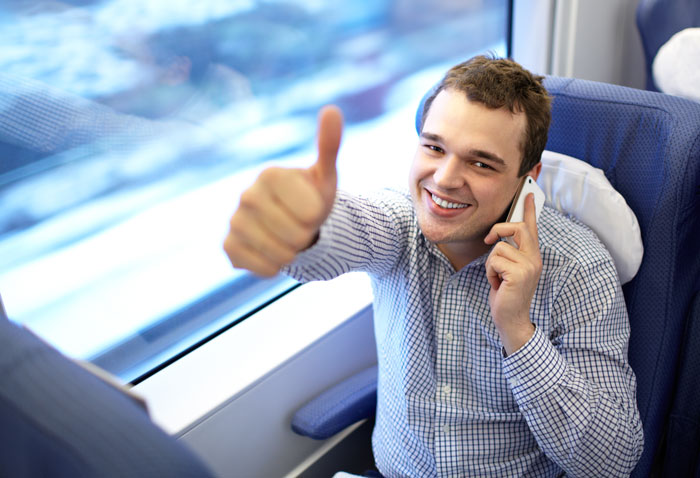 The industry's recent efforts to improve journeys for passengers have borne fruit as shown by the latest independent national survey carried out by Transport Focus. Overall train passenger satisfaction has risen to the highest level in over four years – increasing by three percentage points to 83 percent in the last year, according to the survey – as train operators and Network Rail work together to improve services and support the economy.
Joint highest satisfaction score
It is the highest satisfaction score since autumn 2012 and the joint highest ever for the spring version of the survey by passenger watchdog Transport Focus, having first reached this record level in spring 2011.
Jacqueline Starr, Managing Director of Customer Experience at the Rail Delivery Group, which brings together train operators and Network Rail to improve the railway, said:
"Rail companies are working together to make journeys better and we are pleased to see more satisfied customers.
More improvements on the way
"There is more to do, which is why we are investing to improve and better connect communities across the country with major upgrades to the rail network, thousands of new carriages coming on track, and 6,400 extra services a week by 2021. We will also continue to work hard to provide better information to our customers, simpler fares and a more accessible railway for all."
Rail companies recognise there is more to do to improve services and reliability, and are working together to deliver more than £50 billion of improvements to Britain's railway. This includes major track and train upgrades, as well as the industry-led adoption of the most transparent punctuality measures in Europe as part of a drive to encourage greater focus on running trains on time.
To find out more about the work to upgrade Britain's railway and why the investment is needed click here.