South Western Railway begins operations
Rail passengers in London and the south of England will now be served by a new operator – South Western Railway (SWR).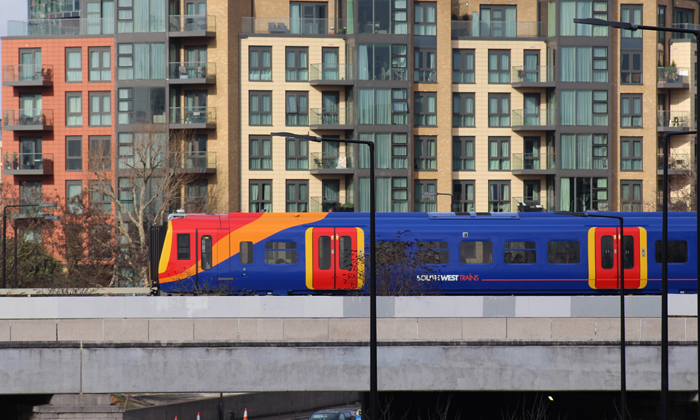 South Western Railway has replaced South West Trains
The South Western Rail franchise was awarded to FirstGroup and MTR in March 2017, replacing South West Trains. The change in operator will see more than £1.2 billion invested between now and 2024 on new and refurbished trains, station improvement schemes, the simplification of tickets and more – all of which will make journeys better for customers.
"We are delighted to launch the new South Western Railway today," said Tim O'Toole, FirstGroup Chief Executive Officer. "Together with our partners MTR, we will connect millions of customers every week, while investing to improve the network now and in the future. Our experienced leadership team, working alongside thousands of our dedicated SWR colleagues, will deliver the tangible improvements that customers and stakeholders told us they want. Passengers can look forward to a step change in customer experience with new and better trains, more seats and services, quicker journey times, improved stations and more flexible fare options."
New and refurbished trains
By December 2020 the SWR mainland fleet will undergo a face-lift with 90 new British-built Aventra trains being introduced (750 carriages, in five and 10 car formations), and the rest of the fleet will be refurbished and refreshed. This will ultimately increase capacity by 52,000 extra seats through the morning and evening peak by 2020.
Furthermore, improved Wi-Fi (up to five times faster) will also be implemented, as well as at-seat charging points, toilet provisions on all suburban trains, infotainment systems and better on-board customer information to make passenger journeys better.
More services and faster journeys
The December 2018 timetable will mean customers can expect more services, quicker journeys, and earlier and later trains. With up to 400 additional Sunday trains across the network, passengers can expect more flexibility when planning their journeys.
Improved connectivity
As one of the UK's largest rail networks, SWR will support local communities by providing greater connectivity and will reintroduce through services between Portsmouth, Southampton, Bournemouth and Weymouth to aid regional connectivity, while journeys to London will be sped up for those wishing to travel to the capital.
SWR will also work with the Isle of Wight community on plans for a more sustainable future for the island's railway.
Station investment
More than £90 million will be invested to improve stations, with major refurbishments planned for Southampton Central and Wimbledon. Other planned improvements include better customer information screens, new seating and waiting areas as well as additional car parking.
Ticketing
Tickets will be on offer to encourage customers to travel by train wherever possible and will include new promotional fares, an easier-to-use website and apps to support ticket purchase. Plans also include flexible tickets for those that do not commute every day and a new ticket for 16-18 year olds.
South Western Railway has also unveiled a new website, customer app and social media channels and new SWR branding will begin to appear on leaflets and posters at stations and eventually on trains.