The first two new Bombardier TRAXX locomotives arrive in the Czech Republic
The new vehicles will assist the operator, RegioJet, in continuing the improvements across their railway network; increasing the frequency and reliability of the train services…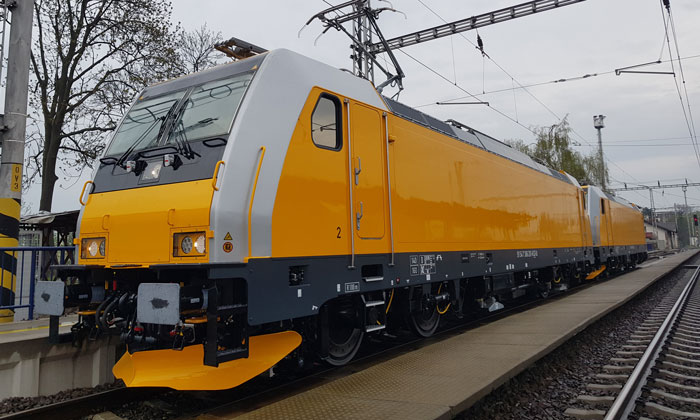 The first two state-of-the-art multi-system Bombardier TRAXX locomotives have arrived in the Czech Republic.
Bombardier completed their assembly and tests at the Kassel plant in Germany before transporting the vehicles to the Czech Republic. They will now be tested on the Velim railway circuit (central Bohemia), preparing for operation in May 2018.  
Testing has already begun, with the presence of both manufacturer and operator (RegioJet). With a speed of 160km/h, the Bombardier TRAXX MS2 locomotives have received approval for operating on both the Czech SŽDC network and the Slovak and Austrian railway networks.
From May 2018 onwards, RegioJet plans to work the new locomotives on the Prague – Ostrava – Kosice line and on lines from Prague – Brno and Breclav, extending to Bratislava and Vienna.
This deployment will be the first time TRAXX locomotives are used for regular passenger train services in the Czech Republic and Slovakia.
The first quarter of 2018 has seen 1.25 million passengers use the long-distance intercity trains; a record for RegioJet. This is a 30 per cent increase in comparison to 2017.
The rise is due to the entry of RegioJet trains onto the new Prague – Vienna route and the strengthening of the line between Prague and Brno, where currently trains are operated in each direction nine times a day.
The Bombardier TRAXX MS2 locomotives are expected to continue the improvements on the RegioJet network; offering passengers comfortable and reliable transportation services.
Related topics
Related organisations
Related regions