One in four UK train companies found to be wrongly advising passengers
An undercover investigation run by Which? found train company staff are failing to correctly advise passengers that have been delayed and are owed compensation…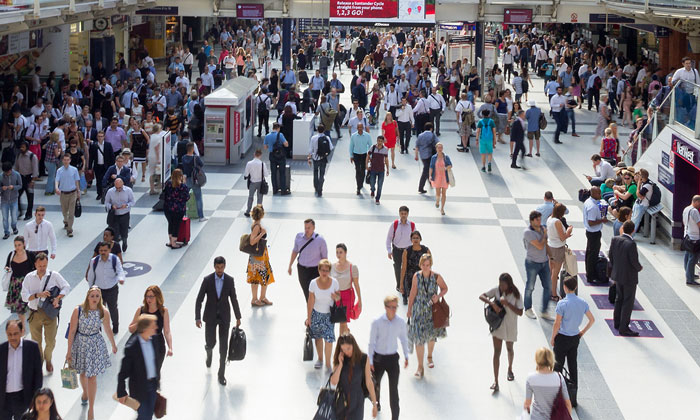 According to Which?'s recent undercover research, passengers forced to pay extra costs when their train is delayed or cancelled are receiving misleading advice from train companies, regardless of the recent changes to the rail industry's terms and conditions which enforce compensation to be offered for reasonable additional expenses or consequential losses.
Changes to the National Rail Conditions of Travel (NRCoT) were introduced in March 2018. In April, Which? tasked a team of individuals to ring for advice on compensation for consequential loss.
The testers spoke to 26 UK train companies, making two calls to each one. They enquired if their elderly relative was eligible for compensation when their train (the last train of the night) was cancelled and they had to pay for a taxi. Only half of the train companies gave correct, helpful advice on every call, with the rest failing or performing inconsistently.
The worst offenders for incorrect advice were ScotRail, Greater Anglia, Grand Central, Stansted Express, Cross Country and Heathrow Express. All six wrongly told our callers twice that claiming compensation for consequential loss was not possible.
When we revealed our findings to these companies, ScotRail, Greater Anglia, Stansted Express and Grand Central said that they do cover consequential losses, suggesting their staff members are not articulating company policy. Heathrow Express confirmed it intends to retrain its staff. Cross Country did not respond to our request for comment.
Answers given by staff at Arriva Wales, Greater Northern / Thameslink and Virgin West Coast were inconsistent, with one call providing helpful information and the other unable to be clear regarding receiving compensation. Staff at South Eastern, Chiltern Railways and West Midlands Trains were vague and unhelpful, leaving our callers uncertain about their rights.
Which? Managing Director of Public Markets, Alex Hayman, said: "This is the latest in a catalogue of train companies treating their passengers with disregard. They have been warned time and time again about their duties to ensure their passengers are getting the money they are owed when they fail to deliver, yet they fail to act until forced. The regulator must now take immediate enforcement action or the Government has no choice but to step in and stand up for passengers and their rights."
On a more positive note, 13 train companies gave good advice that was helpful to customers, consistent across all the calls made. These were Northern, Southwestern, Southern, Gatwick Express, TransPennine Express, East Midland, C2C, Virgin East Coast, Great Western Railway, Merseyrail, Heathrow Connect, London North Western and TfL Rail.