UK rail passengers will benefit from 'one-click' compensation
The automated claims systems, available via smartphones and smartcard registration, will make compensation claims easier for customers.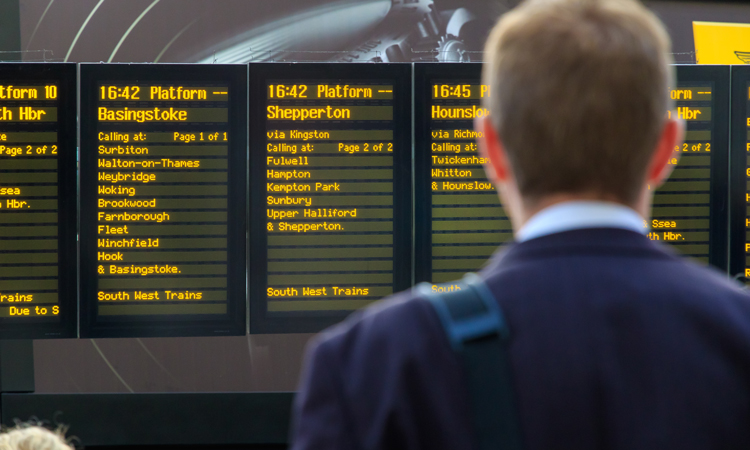 New rules that will make it easier for rail passengers to claim compensation after they have experienced delays and disruption have been announced.
The introduction of simple 'one-click' automated claims systems, available via smartphones and smartcard registration, form part of stronger obligations for future train operators under UK government-awarded franchises, ensuring that passengers are more aware than ever of their right to compensation.
This builds on the government's extensive work that focused on delivering improved compensation for passengers, which included the extension of Delay Repay 15 to Northern services from the end of 2018, working to establish a new ombudsman to handle complaints and introducing smart, paperless ticketing across the majority of the network by the end of 2018.
The announcement coincides with the publication of reports by the Department for Transport (DfT), which show the total amount of compensation paid to passengers has risen by 80 per cent in the past two years. Claims are also being dealt with more quickly, with 67 per cent now resolved within two weeks compared to 48 per cent in 2016.
The reports also highlight the need for increased use of technology; 53 per cent of passengers state that they are now claiming for compensation online, up from 31 per cent in 2016, with users of smartcards or mobile phone tickets most likely to make a claim.
The DfT is working with all train operators to better promote awareness of schemes such as Delay Repay and encourage them to bring in automated processes for informing passengers of their rights to claim.
Anthony Smith, Chief Executive of Transport Focus, commented on the announcement: "After recent disruption, 'one-click' automated compensation for delays on the railway cannot arrive too soon, so we look forward to seeing this in the 'new' franchises for Southeastern, East Midland and the West Coast Partnership. Our research, published by the Department for Transport, does show that while it's now easier to claim, far too many passengers still don't request the compensation they are eligible to receive. Train operators still have a lot to do before the majority of eligible passengers get the compensation they deserve under current arrangements."
Jacqueline Starr, Managing Director for Customer Experience for the Rail Delivery Group, said: "While rail companies are working together to improve customer satisfaction, sometimes things go wrong. When they do, we're doing more to encourage people to claim the compensation they are due – payouts have increased by 80 per cent in the last two years to £81 million a year. To meet our commitment to improving for customers as part of our long term plan, we are also introducing an independent ombudsman and we would welcome these further changes to franchise agreements to make claiming compensation even easier."