Northern announce introduction of new electric trains between Blackpool and Liverpool
From Monday 9 September 2019, Blackpool will be one of the first towns in the North of England to receive Northern's brand-new trains to connect the town with key cities and region across the network.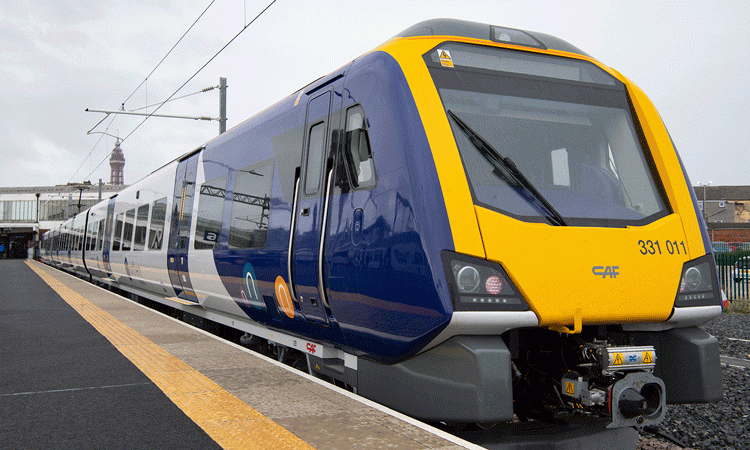 The new electric trains will start to operate between Blackpool and Liverpool with further introductions to come before the end of 2019 for services between Blackpool and York and Blackpool and Hazel Grove via Bolton.
Paul Maynard MP for Blackpool North and Minister for Transport joined Northern and other community leaders and representatives at Blackpool North on 30 August 2019 for an event and ride out on the new trains.
Paul said: ""The roll-out of new, modern trains across the Northern network is a landmark moment in delivering better journeys for passengers. We want to see significant improvements in performance across the north to get trains running on time. The government is investing heavily in transforming services, Northern has started to retire the first Pacers, and we have already seen an extra 2,000 services introduced every week. There's still much to do, but this is a great start."
These new trains feature free Wi-Fi, air-conditioning, at-seat power and customer information/media screens with real-time information. They are also more spacious for customers and are fully accessible with spaces for wheel chairs and cycles.
Northern has ordered 101 new trains as part of a £500 million investment in rail in the North. There are already 15 trains operating on a number of routes and more will follow throughout 2019 and into 2020.
David Brown, Northern's Managing Director, said: "The Northern network is busier than it has been for a generation – more than 100 million customer journeys will be made on Northern services in 2019 – and the introduction of new trains is at the heart of our transformation for customers. We are delighted therefore that customers travelling to and from Blackpool will now be served by brand new trains."
David continued: "These fantastic trains are a true step-change in travelling experience and we are extremely proud to be delivering a £500 million investment. From early September we will have 20 brand-new trains carrying customers, with more to come throughout 2019 and into 2020."
John Blackledge, Director of Community and Environment at Blackpool Council, who was also at the launch, said: "The new trains, coupled with investment and transformation of local bus and tram services, means Blackpool is better connected than ever before and residents of – and visitors to – our great town now have fantastic transport options. Northern's new trains will enable better access to employment, to business and to education and will no doubt support our critical tourism market. They are a vital step to a better connected Blackpool and north of England.
Related regions
Related people