Heathrow Express named by passengers as best UK rail service in 2019
Among Heathrow Express' top rated areas was overall passenger satisfaction and value for money, following efforts to improve service and ticket pricing.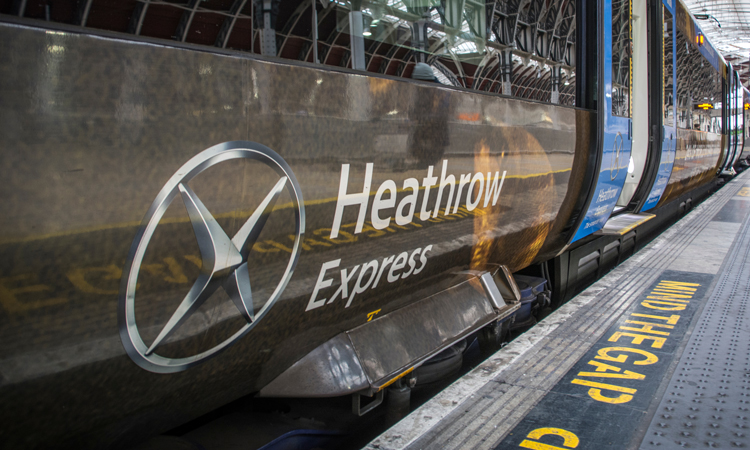 Heathrow Express, an airport rail link service between London Heathrow Airport and Paddington, has been named by passengers as the best rail service in the UK, for the fourth year in a row. The results demonstrate the value of the non-stop service to airport customers.
The results of Transport Focus' 2019 National Rail Passenger Survey outlined that Heathrow Express achieved 96 per cent overall satisfaction from the 28,000 passenger participants, putting the service two per cent above any other operator in the country and 14 per cent ahead of the national average. Speed and reliability were the most significant results, standing out at 98 per cent and 95 per cent respectively. 
Heathrow Express' additional high scores included:
Space for luggage – 91 per cent
Comfort of the seats – 92 per cent
Level of crowding – 89 per cent
Availability of power sockets – 83 per cent.
Once again outscoring the London and South East average within each area of the survey, including value for money by 6 per cent, the results follow efforts from Heathrow Express to improve service and decrease ticket pricing.
Heathrow Express Director, Les Freer, said: "We're immensely proud to be named top in the National Rail Passenger Survey for the fourth time running. To be rated so highly by our customers who continue to enjoy our fast, frequent and reliable service reflects the work of our expert team to deliver industry-leading customer service. This year, we'll introduce a new fleet of trains complete with fast on-board Wi-Fi, at-seat USB power, HD televisions and Business First to help us continue to deliver the same Heathrow Express experience for years to come."