Alstom completes successful tests of hydrogen train in the Netherlands
Following 10 days of testing, Alstom has announced the successful completion of Coradia iLint hydrogen fuel cell train tests in the Netherlands.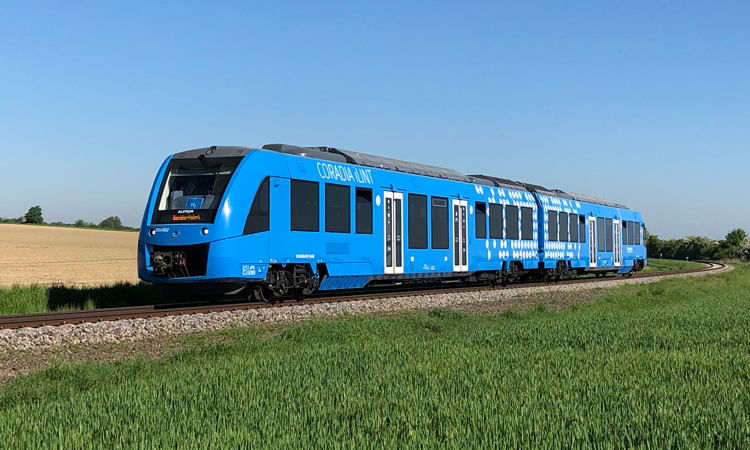 During October 2019,  Alstom, Arriva, ProRail, Engie and the Province of Groningen signed a pilot project agreement for the testing of the Coradia iLint hydrogen fuel cell train in the Netherlands, appointing DEKRA as test leader. 
Alstom has now announced the successful completion of Coradia iLint tests – the world's first passenger train powered by hydrogen fuel cells – after trialling the new trainsets on the 65km of line between Groningen and Leeuwarden in the north of the Netherlands for 10 days.
The tests were undertaken during the night at up to 140km/h without passengers, with a mobile filling station erected by Engie for refuelling the trains with completely green and sustainably produced hydrogen.
Managing Director of Alstom Benelux, Bernard Belvaux, said: "The tests in the Netherlands demonstrate how our hydrogen train is mature in terms of availability and reliability, providing the same performance as traditional regional trains, but with the benefit of low noise and zero emissions. It is also easy to integrate in an existing fleet and is compliant with all safety regulations. The Coradia iLint hydrogen train is a reliable emission-free train ready to help transport us to a carbon-neutral Europe."
Following 18 months of passenger service on the Buxtehude–Bremervörde–Bremerhaven–Cuxhaven line in Germany – where total of 41 Alstom Coradia iLint trains have already been ordered – the latest tests of the trainsets make the Netherlands the second European country where the train has proven itself a unique emissions-free solution for non-electrified lines.
Alstom's Coradia iLint trainset is the world's first regional passenger train to enter service equipped with fuel cells to convert hydrogen and oxygen into electricity, subsequently eliminating pollutant emissions related to propulsion. The only emission produced by the unit is water, as the train is completely silent and, as a result, emits no noise emissions.
Designed for use on non-electrified lines, the train provides clean, sustainable traction with no sacrifice in performance and has a range of approximately 1,000km – the same as the equivalent-size diesel multiple units.