Contactless and Oyster payments to be accepted on Heathrow Express
Half of all pay-as-you-go journeys across London are regularly made using a contactless card or mobile device. Now the 17,000 passengers that use the Heathrow Express each day will have the same option for a quick and easy payment method.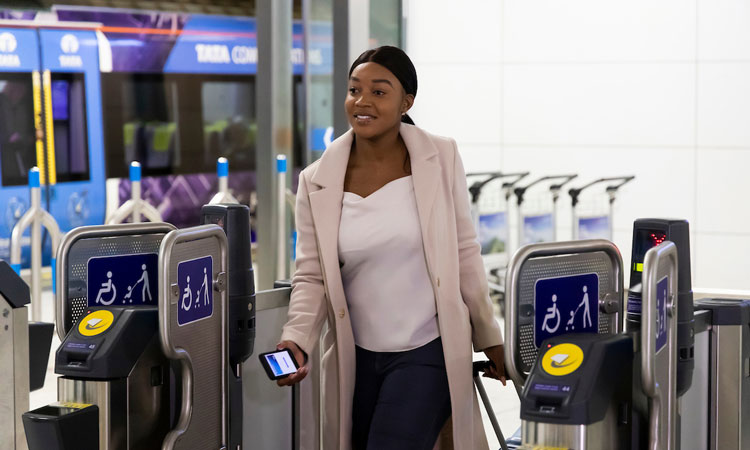 As of 19 February 2019, contactless and Oyster card payments will be accepted on the Heathrow Express between London Paddington and the airport.
Customers travelling in Business First class can also use contactless or Oyster by touching in and purchasing an upgrade from the on-board team. Business First offers a more private, spacious environment with wider seating, tables you can work from and a selection of complimentary magazines and newspapers.
Working in partnership, Heathrow Express and Transport for London (TfL) have installed new multilingual ticket machines at Heathrow, which allow customers to easily purchase, top up or refund an Oyster card (up to £10); making paying for travel with Oyster simple and convenient.
Les Freer, Director of Heathrow Express, said: "Speed is everything to Heathrow Express customers so the introduction of contactless and Oyster offers quick and easy ways to pay for your journey. This also adds to our already wide range of ticketing options offering customers choice on how they make the most of our service on top of our advance tickets."
Shashi Verma, Director of Strategy and Chief Technology Officer at TfL, said: "The extension of Oyster and the contactless system to include Heathrow Express offers customers the opportunity to make their journeys smoother and more efficient – both are easier and quicker to use than paper tickets. We have also worked with Heathrow Express to provide new ticket machines at Heathrow, where customers can purchase an Oyster card to cover all their travel during their stay, making their visit much easier. 
"Half of all Tube and rail pay-as-you-go journeys are now regularly made using contactless payment because it is so quick and easy. We are committed to making paying for transport easier for everyone and this extension means that all rail services within Greater London now accept payment via Oyster and contactless. We continue to work with the Department for Transport to support their aspirations to further expand the benefits of this world-renowned ticketing system to other key locations outside of London."