Alpha Trains places order for seven Desiro trains from Siemens Mobility
The units will be leased by Ostdeutsche Eisenbahn GmbH and operate on the Verkehrsgesellschaft Mecklenburg-Vorpommern (VMV) rail network.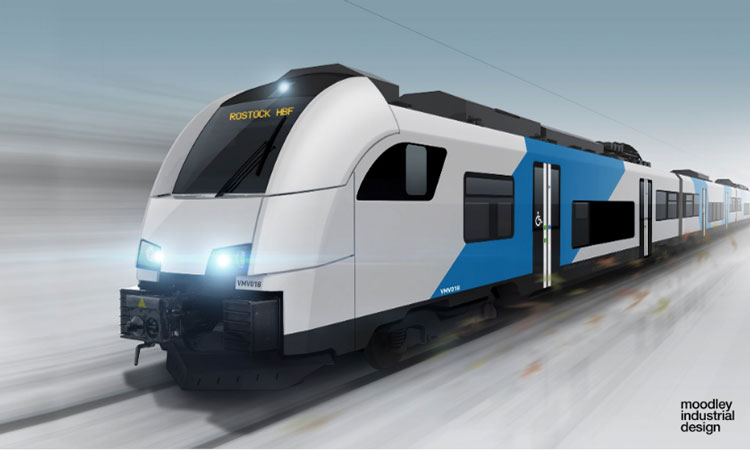 Copyright: Siemens Mobility
Europe's largest leasing company for rail rolling stock, Alpha Trains, has placed an order for seven Desiro Mainline (ML) regional trains from Siemens Mobility to serve on the Verkehrsgesellschaft Mecklenburg-Vorpommern (VMV) rail network. Ostdeutsche Eisenbahn GmbH (ODEG) will lease the units from Alpha Trains for service on the Baltic coast east rail network, operating from December 2019 onwards. 
Managing Director of Alpha Trains Europe GmbH, Thomas Schmidt, said: "Alpha Trains ordered the Desiro ML as its first customer many years ago and we are pleased that this proven and reliable platform is also used for this project." 
Arnulf Schuchmann, Managing Director and spokesman for ODEG, said: "The Desiro ML impressed us with its dynamic driving capabilities, excellent driving comfort and with the powerful impellent thanks to its four bogies. Our drivers also confirm that we have solid technology and a very well thought-through operating concept in the driver's cab." 
Production has already begun at Siemens Mobility's train manufacturing facility in Krefeld, and the units will be used on the RostockSassnitz, Stralsund-Binz and Rostock-Züssow lines. 
The trains are to be delivered in three parts, with capacity being expanded to four parts shortly after delivery. The expansion is facilitated by the flexible single-car concept unique to the Desiro platform, allowing the addition of an extra intermediate car to the trainset. By utilising the train's entire length for seating – over 90 per cent of the Desiro ML's length is available for passengers – operators are able to benefit from higher capacity numbers.
CEO of Siemens Mobility, Sabrina Soussan, said: "We are providing trains for our customers in record time. This speed is made possible by the high flexibility of our Desiro ML platform, which allows the easy addition or removal of an intermediate car depending on the required transport capacity. This creates sustainable value-added over the train's entire lifecycle."