In-Depth Focus: Decarbonising Rail
The rail industry is under pressure to reduce its emissions and meet global government sustainability targets. This In-Depth Focus will explore how a modal shift to rail would help to achieve these goals, and how solutions such as alternative powered trains will play a key part.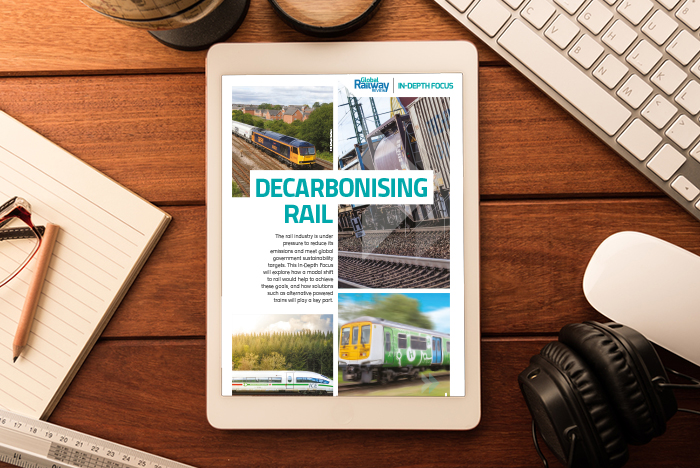 Included in this In-Depth Focus:
Right on track: Clean mobility by 2030
Axel Schuppe, General Manager of the German Railway Industry Association (VDB), considers what needs to be done in order to achieve progress in reducing emissions in rail transportation.
Why rail will take centre stage in the decarbonisation of transport
Zoe McLernon, Policy Manager of Multimodal at Logistics UK, explains how a modal shift to rail would help achieve environmental targets and explores the challenges that lie ahead for the complete decarbonisation of rail travel.
Making rail ever-more sustainable: Strategies and opportunities
Tommaso Spanevello – Public Affairs Manager at UNIFE, responsible for innovation policy, digitalisation and sustainable and urban mobility – explains the future of rail transport in the context of the European Green Deal.