2019 offers technology that could improve passenger experience across UK rail
Passengers may soon be able to find out which carriages have available seats, and if the toilets are operational and vacant, before they board the train.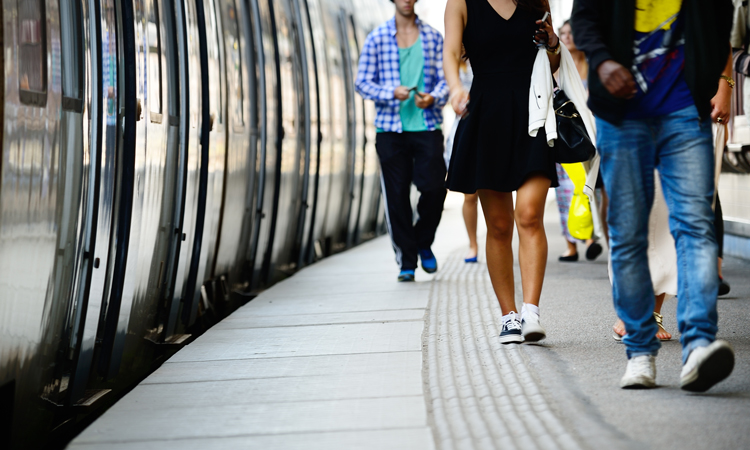 During 2019, rail customers across the UK will start to benefit from smoother journeys with a series of technology upgrades and trials keeping passengers better informed, the rail industry has said.
GPS is going to be introduced from 2019, and camera recognition technology currently being trialled will enable customers to have more choice in how they complete their journey. Once deployed, the new technology will provide better and more timely information to help customers at some of the most stressful points of a journey.
Research commissioned by the Rail Delivery Group has revealed that customers are most anxious when facing uncertainty, for example when standing on a platform or making a connection. The research also confirmed that passengers are frustrated when information about their service isn't delivered at the right time.
Chiltern, Grand Central, LNER and parts of Northern and ScotRail will be the first train networks to use a new GPS-led information system from January 2019. Currently, a train's location is measured only at fixed points, which are sometimes over five miles apart. Moving to GPS will provide better-than-ever accuracy of train journey information to passengers and will reduce instances of trains predicted to be on time suddenly showing as delayed.
New camera recognition technology, which identifies each carriage, is being piloted by Arriva Rail London. This aims to provide better information on the number and order of carriages on trains and when carriages need to be cleaned.
As more trains become connected to IoT, customers will be able to access data detailing whether a toilet is working and accessible, where emptier carriages are (calculated by footfall and reservations), and even where to stand on the platform to board the train. This will build on improvements already underway, with weighing technology available on GTR's Class 700 Thameslink trains to tell passengers how busy each carriage is and whether toilets are occupied.
The new data will be used by the National Rail app 'Alert Me' tool and the Facebook Messenger tool to provide personalised information to customers, including suggestions for alternative routes during disruption. It will also feed in to the new Passenger Assist app currently in trial, which will provide customers with live information about their journey and better information about accessibility at stations and on trains.
Jacqueline Starr, Managing Director of Customer Experience at the Rail Delivery Group, said: "In 2019, technology will continue to transform the way we travel by train, as the railway introduces new innovations to provide more useful, up-to-date and personalised information at people's fingertips. We want to give customers more control over their journey than ever before and tackle the key points where they get frustrated, as the rail industry works to change and improve."