UK government takes action to improve service on West Midlands Trains
Following bad performance, the UK Transport Secretary has announced that West Midlands Railway will be required to invest £20 million to improve service.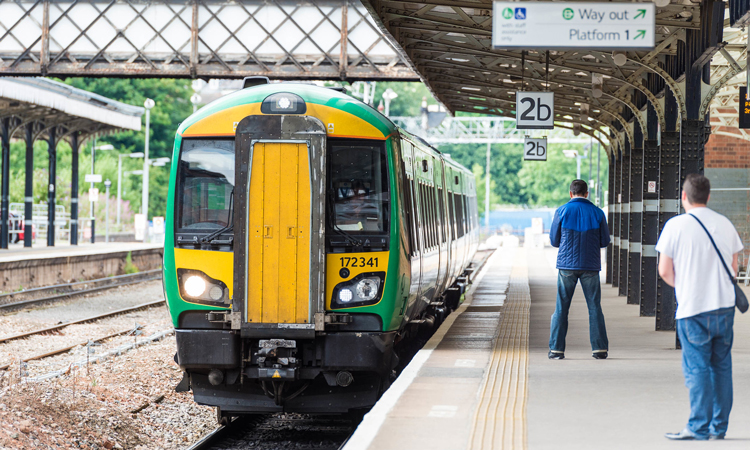 Credit: Department for Transport
As a result of bad performance and in a stark warning to train operators across the country, the UK's Transport Secretary, Grant Shapps, has announced that West Midlands Trains (WMT) will be required to invest an additional £20 million to improve services for passengers after badly breaching its performance targets.
Grant Shapps, UK Transport Secretary, said: "One of my priorities is getting the trains to run on time and, as a commuter myself, I understand all too well the frustration caused by endless delays and cancellations. West Midlands Trains have failed to fulfil their obligations – to their franchise agreement and, most importantly, to their passengers. The action we're taking means they must invest in rapidly improving services, so that passengers have reliable, punctual trains they can rely on."
The funding will be invested into making significant timetable improvements and recruiting new train drivers to tackle staff shortages in a bid to improve service for passengers across the West Midlands. Passengers will also continue to benefit from compensation for poor service, as well as discounts on season tickets and off-peak fares.
Rail Minister, Chris Heaton-Harris, said: "Having monitored the poor performance of West Midlands Trains with great concern, we're taking action to ensure they fulfill their contractual commitments and deliver the service passengers deserve. Every minute of delay adds up, and for far too long passengers have been left stuck on train platforms at the mercy of a fickle live departure board. Having our country's trains run on time must be the rule, not the exception. This is a warning that operators simply must do better for their passengers."
West Midlands Trains' experience should serve as an example for other rail operators throughout the UK, with the Department for Transport making clear that this step is a warning that poor performance and the failure to meet contractual obligations will be met with firm consequences.
David Sidebottom, Director of Transport Focus, the UK's independent transport watchdog, said: "Following this unacceptable performance, West Midlands passengers sent a clear signal of disapproval in our latest survey with satisfaction dropping by 11 percentage points to its lowest score in 10 years. Passengers tell us that their biggest priority is rail services they can rely on to get them to work on time, or home at a reasonable hour." 
West Midlands Trains will utilise the funding to make considerable changes to its service, including:
Compensating passengers for poor service by offering a three per cent discount on season ticket renewals and offering a 10 per cent reduction on off-peak fares during July and August 2020
A series of timetable improvements, with wide-ranging changes planned for May 2020 and December 2020
Recruitment of additional drivers and senior conductors to combat staffing shortages
Investment in day to day operations to make services more reliable.
Sidebottom added: "This investment will help take some of the sting out of the frustration many passengers have felt as a result of problems created by the timetable chaos and poor performance by the rail industry. It's now important that West Midlands Trains actively encourages passengers to claim compensation and makes it quick and easy to do so."