Episode 5: train station developments
Steve White, Chief Operating Officer at Govia Thameslink Railway, speaks to Global Railway Review's Junior Editor, Leah Hockley, about the UK's train stations and how they are developing to become safer, more sustainable and more inviting for passengers.
Govia Thameslink Railway (GTR) is the operator of the Thameslink, Southern, Great Northern and Gatwick Express franchises and, with a vision of "a world where every journey is taken care of", the company is continuously working to improve for the benefit of its passengers.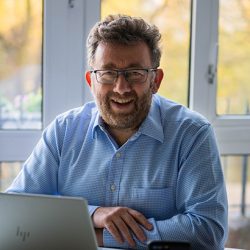 Although a passenger's rail journey centres around travelling on a train, there are multiple steps that must be taken prior to being on-board that also impact a traveller's perception of a positive travel experience. In this podcast, Steve White, Chief Operating Officer of Govia Thameslink Railway, speaks about how train stations are continuously changing and working to improve the passenger experience; as well as how train stations evolved and improved over the course of 2020 and the beginning of 2021 in order to become safer for passengers during the COVID-19 pandemic; and discusses the role of train stations in helping the UK rail industry to meet its ambitious reduction targets.