Most read articles of 2020 – Global Railway Review's Top 10
Take a look at Global Railway Review's most read articles of 2020, including Scotland's ambition to deliver a decarbonised rail network, the feasibility of a high-speed rail service between Chicago and NYC, and the opportunities for using big data analytics on India's national railway network.
For over 26 years, Global Railway Review has been a recognised and leading industry resource and reference tool, publishing in-depth articles and opinion pieces by resepcted experts and senior executives from around the world.
Without a doubt, 2020 has been a tough year for the global rail industry; the coronavirus pandemic impacted the industry in a way never experienced before. Attracting passengers back to rail and ensuring that rail travel is safe, of value for money, punctual, convenient and enjoyable, is now more important than ever.
Throughout 2020, the industry's focus has been on continuing to drive growth and development, with digitalisation and innovative technologies playing a fundamental role in the next generation of passenger and freight railways.
Here is a list of the top 10 most read articles published by Global Railway Review in 2020:
10. The Internet of Things: Machine learning applied on MBTA commuter railroads
Ryan Coholan, Chief Railroad Officer at the Massachusetts Bay Transportation Authority (MBTA), discussed the benefits of introducing new technologies across the rail industry and how MBTA has successfully applied IoT to the maintenance of its locomotive fleets. Read the full article here.
9. Trends and developments in the automation of heavy rail operations
Can mainline and rail freight operations take advantage of the opportunities offered by Automatic Train Operation (ATO)? Rob Goverde, Professor of Railway Traffic Management & Operations and Director of the Digital Rail Traffic Lab at Delft University of Technology, explored more in this article.
8. FRMCS: More than just a successive replacement for GSM-R
As GSM-R approaches obsolescence, the Future Railway Mobile Communication System (FRMCS) has been discussed among railway organisations as its successor. The UIC launched FRMCS as a project in 2014 and, here, colleagues Dan Mandoc (Head of FRMCS) and Jean-Michel Evanghelou (Deputy Director of Rail Systems and Head of Telecom, Signalling and Digital Applications), provided an explanation for how the industry can move forward and work together towards deploying FRMCS.
7. Scotland's ambition to deliver a decarbonised rail network
We were delighted to have Michael Matheson, Cabinet Secretary for Transport, Infrastructure and Connectivity for the Scottish Parliament, explain in this article that although Scotland's commitment to decarbonise its passenger rail services is demanding, it is indisputably something that must be tackled to benefit future generations.
6. Train vs plane: Is rail the more appealing option?
The Community of European Railway and Infrastructure Companies (CER) colleagues Libor Lochman (Executive Director) and Ulrich Fikar (Senior Policy Adviser – Passenger), explored in this article how high-speed rail's environmental credentials and the sector's continual investments into modern technology are crucial ingredients for passengers when choosing to take the train over the plane.
5. Big data analytics for asset management in Indian Railways
Priya Agrawal, Deputy Chief Signal and Telecom Engineer at Indian Railways, provided this article which looked at the variety of opportunities that she believes India's national railway should explore further in its mission to utilise big data analytics.
4. COVID-19 and its impact on the European rail supply industry
Philippe Citroën, Director General of UNIFE (the Association of the European Rail Industry), wrote that, despite the coronavirus crisis interrupting the regular rhythm of the European rail supply industry, this unprecedented situation could provide an opportunity to position the sector for even greater success once the pandemic subsides.
3. How will hyperloop systems affect society and transport?
Said to be faster than trains, safer than cars and less damaging to the environment than aircrafts, hyperloop technology is quickly gaining traction. This article from RS Components explored the benefits and challenges that the innovative mode of transport could have on society.
2. Would a high-speed rail service between Chicago and NYC be popular?
Mike Lehman, a campaigner to develop a sustainable electric high-speed train line between downtown Chicago and downtown New York City – connecting over 15 major U.S. cities – provided this article to explore the benefits of this proposed line, and why he thinks the U.S. must embrace and support its development.
1. How Indian Railways can use COVID-19 as an opportunity to develop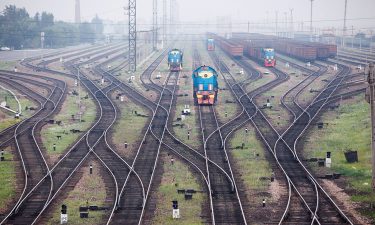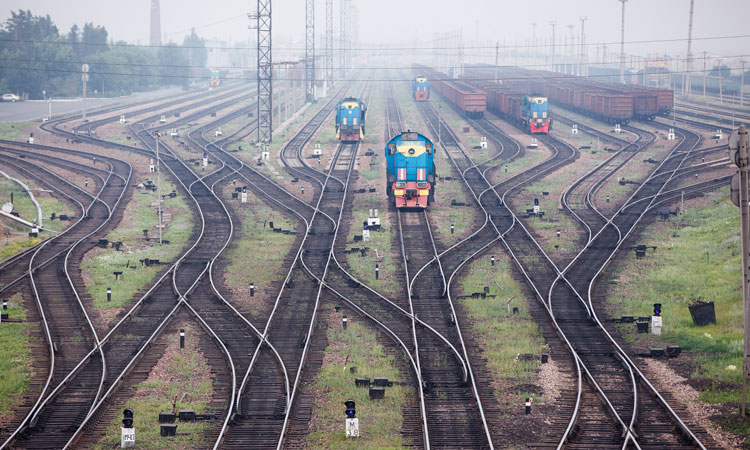 Global Railway Review's most read article of 2020 came from Shilpi Bishnoi, Director, Traffic Commercial (Rates) at India's Ministry of Railways, who believes that Indian Railways should use the pandemic as an opportunity to create a new business model by overhauling its passenger and freight segments, and that there are three areas the railway company should focus on now in order to safeguard its future.
Global Railway Review is looking for authors for 2021. If you represent a railway operator, infrastructure owner, industry association or rail research institute and are interested in submitting informative and thought-provoking content about rail's transformation, please send a synopsis to Craig Waters, Editor.
Related topics
Automatic Train Operation/Autonomous Train Control (ATO/ATC), Big Data, Cargo, Freight & Heavy-Haul, Coronavirus/COVID-19, Digitalisation, European Rail Traffic Management System (ERTMS), European Train Control System (ETCS), Funding & Finance, Future Railway Mobile Communications System (FRMCS), Global System for Mobile Communications – Railway (GSM-R), High-Speed Rail, Hyperloop Technology, Infrastructure Developments, Internet of Things (IoT), Operational Performance, Passenger Experience/Satisfaction, Regulation & Legislation, Rolling Stock Orders/Developments, Safety, Sustainability/Decarbonisation, Technology & Software, The Supply Chain, The Workforce